Posted by Gentle Processing on Aug 24, 2016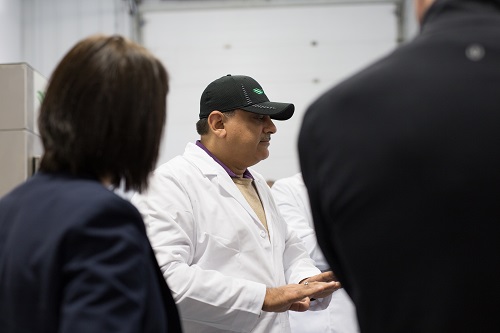 Mr Arun Monga is a Director at MongaGroup with its Flagship Company Monga Strayfield Pvt Ltd India and its wholly owned subsidiary Strayfield Ltd at UK.
He is also a Director at San Corporate a financial services company involved in facilitating VC funds/Debt Funds as well as other sources of fund raising for its clients.
Strayfield is a well-established brand globally for design, manufacture and supply of Industrial RF equipment and is a Global standard in it.
Mr Arun Monga is a Bachelor of Engineering by education, graduated from the College of Engineering Pune and has over 30 Years of experience in the manufacture of RF Equipment and related development and R&D associated with it in the capacity of Business Director.
His specialization lies in the field of Textiles, Bakery, Fibre Glass, Paper Industry for RF Dryers and Dielectric welders for the Plastics industry. Over the years of working he has also been involved with Design and manufacture of Packaging equipment as well as run a company in the food industry for spices and ready to cook mixes. He has been extensively involved in Sales and Marketing of the group companies.
Over the past 10 years Mr Arun Monga has been deeply involved in development of RF equipment for food safety applications and more so in the post-harvest food safety applications of drying, dis-infestation and dis-infection. Some of the successful work includes Betel Nut processing, Asafoetida powder processing, Lentil, Semolina, Soya Been, Pet Food, Rice Bran in Oil Extraction, Spices etc.
Posted In Team