Applications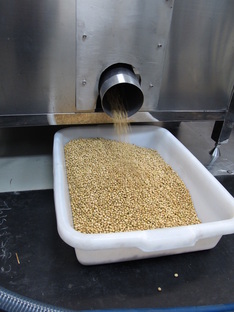 Gentle Processing™ assists the commodity handler and food manufacturer in producing and providing a safe food supply.  This application will not only become cheaper and more effective but will improve bottom line with a greener technology.
QMTI's technology can be used to lower microbial load in the commodity market safely, improve flavor of pulse crops and their finished goods, add shelf life and maintain nutrition levels.  Presently we utilize toxic fumigants and excessive heat to remove these evading and destructive mechanisms. 
Although this method is effective, there are toxic residues remaining and the finished product is devoid of nutrition until we enrich or fortify with synthetic nutrients and add chemical preservatives.